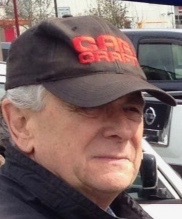 Things happen when you pray. Unfortunately, too many people in the body of Christ have negative feelings toward the whole subject of prayer. Oh, there are many reasons why they would feel that way besides just the fact that the enemy is discouraging them. 
"I know I need to pray, Pastor, but I'm so busy, and I have all these kids that I need to take care of at home." 
"well, you know I tried praying, and nothing seemed to happen; I just gave up on it after a while."
"pastor, I don't know how to pray; you pray; you're good at it."
Yes, all kinds of reasons not to pray.
However, the Scriptures still tell us that if we pray, things will happen to us that are positive and powerful.
Jesus said in the book of Matthew when he was instructing his disciples about prayer when you pray, not if you pray.
That tells me we are expected as God's children to talk to him as a father or a regular and repeated pattern of prayer.
How about it, folks, are you ready to recommit to those sweet and beautiful times of refreshing in the presence of the Lord. We call it prayer.
YOU CAN GIVE HERE=http://www.georgewatkinsministries.com/help-us.html
WEBSITE= http://www.georgewatkinsministries.com/home-page.html
FACEBOOK=https://www.facebook.com/FaithProducerstv/
Faith Producers address: PO Bx 1006 Mt Vernon, WA 98273
FAITH PRODUCES INTERNATIONAL PODCAST
https://faithproducers.podbean.com/