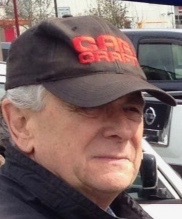 That was a stupid idea. That was a wonderful idea,you're going to go places.
Now honestly folks. Which one would you like to hear when you're struggling to do the right job under pressure. Or perhaps you're new to the company and would like to impress someone with your understanding of the project. Which one of those statements would get more out of you. Which one would increase your creativity.
I think you know that don't you. It's a word of encouragement that makes all the difference in the world. And that goes back to our childhood. Every person breathing air needs to hear a good word. Something to encourage them to go forward and be all they can be.
When the Scriptures tell us that Jesus is the word and came to earth to deliver a message from the Father. We can believe it's a good word of encouragement that will give us just what we need to fulfill the will of God.