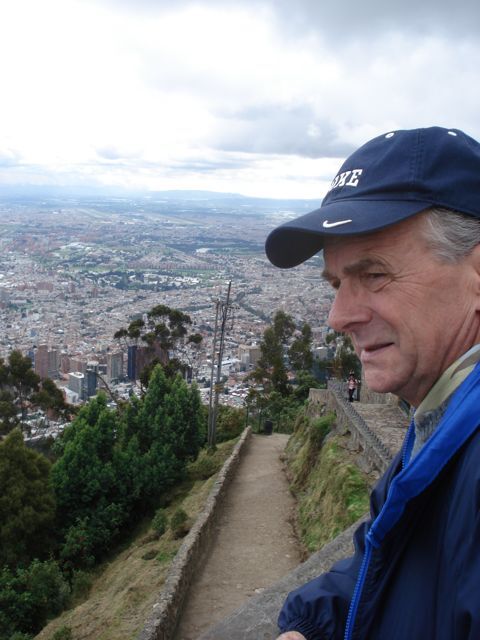 The man in the middle.
Let me open up our time together by asking you a couple of questions.
Question number one why did Jesus come to earth?
Question number two what was the result of Jesus and his sacrifice on the cross?
Question number three what did that sacrifice do for us, and what are we to do with that?
I have found out that I often learn more by someone asking me a question. Questions will stimulate a part of our memory that we don't visit very often.
But most importantly, it allows the Holy Spirit to teach us by revelations. Remember, Jesus said that one of the primary functions of the Holy Spirit is to bring things to our memory that he has taught.
Those of us believers know that Jesus came to earth to return the human race to the father where their original home began.
Sacrifice on the cross sealed the deal. Jesus became the final sacrifice in a long series of lambs that were slaying; he was the one that made it work.
Because of his sacrifice on the cross, we now have access to the father through his name. He told us that after the Holy Ghost came, we could ask largely in the name of Jesus, and the father would respond.
But of course, that's not the end of the story; what are we to do now that we have been redeemed? 
A considerable slice of the modern church is sitting around waiting for the rapture bus so they can go to heaven and have peace and safety and long life.
However, if we remember, one of the essential things that took place was that Jesus became the firstborn of many sons. 
Scriptures tell us in first John, "as Jesus is, so are we on this earth."
He also told us that we could go out and do great exploits because we have been made in his image, which enabled us to do what he did.
Jesus was the man in the middle.
If we have been made in his likeness, you and I are the people in the middle.
We stand between heaven and earth and have been commissioned to bring men and women back to the father just like Jesus did. We have been authorized to be intercessors and ambassadors, and advocates so that others hear the message that the sacrifice of Jesus has redeemed them.
Be that person in the middle this week for someone.
Be that one that throws out the lifeline and rescues that misinformed person who has not heard the report that they have already been forgiven, come home.
YOU CAN GIVE HERE=http://www.georgewatkinsministries.com/help-us.html
WEBSITE= http://www.georgewatkinsministries.com/home-page.html
FACEBOOK=https://www.facebook.com/FaithProducerstv/
Faith Producers address: PO Bx 1006 Mt Vernon, WA 98273
FAITH PRODUCES AN INTERNATIONAL PODCAST
https://faithproducers.podbean.com/