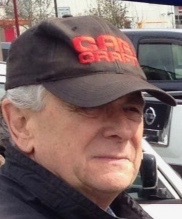 The apostle Paul told us not to for sake the assembling of ourselves together and there's so much more as you see the day approaching. 
That verse in the Bible is to tell all Christians of every generation that we need to meet together so that we might share the spirit of God together and draw one from another encouragement and strength.
You need to meet together regularly with the company of people that God has put you in so that your shepherd can speak into your life and the apostle and the prophet can minister in the assembly of the Saints.
YOU CAN GIVE HERE=http://www.georgewatkinsministries.com/help-us.html
WEBSITE= http://www.georgewatkinsministries.com/home-page.html
FACEBOOK=https://www.facebook.com/FaithProducerstv/
Faith Producers address: PO Bx 1006 Mt Vernon, WA 98273
FAITHPRODUCERS INTERNATIONAL PODCAST
https://faithproducers.podbean.com/