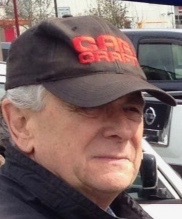 The word have I hid within my heart that I might not sin against thee.
Those were the words of David as he spoke to his God and wrote them in the book of the Psalms.
When Jesus was introduced in the New Testament and the new covenant begin to be unfolded he was referred to as the bread of life that came down from heaven.
Jesus told us in the upper room supper this is my body this is my blood.
He told his disciples that if they would eat his flesh and drink his blood they would enter in to the kingdom of God.
When God gave us the Scriptures he gave us the bread of life and condensed form that we may study it read it and eat it and find life when we do.
YOU CAN GIVE HERE=http://www.georgewatkinsministries.com/help-us.html
WEBSITE= http://www.georgewatkinsministries.com/home-page.html
FACEBOOK=https://www.facebook.com/FaithProducerstv/
Faith Producers address: PO Bx 1006 Mt Vernon, WA 98273
FAITHPRODUCERS INTERNATIONAL PODCAST
https://faithproducers.podbean.com/