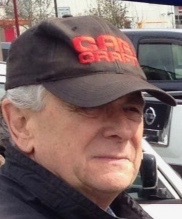 So you say you want to see and hear what's happening in the heavenly realms? Well, just how serious are you about it? Some people answer and say, well, if God wants me to see, he'll make it happen. Yet there's something fundamental about the word seek ye first the kingdom of heaven. And that reminder that we are to seek after him IE those who seek me shall find me.
Passion and desire seem to have a major part in our progress in spiritual matters. Somewhat like when you fall in love with someone, you pursue it to its desired conclusion. 
So what is with the kingdom of heaven and all this "God stuff."
The Proverbs tell us those who seek me early shall find me.
Well, how about it? Are you serious about having your eyes and ears open.
Let's talk about it today?
YOU CAN GIVE HERE=http://www.georgewatkinsministries.com/help-us.html
WEBSITE= http://www.georgewatkinsministries.com/home-page.html
FACEBOOK=https://www.facebook.com/FaithProducerstv/
Faith Producers address: PO Bx 1006 Mt Vernon, WA 98273
FAITHPRODUCERS INTERNATIONAL PODCAST
https://faithproducers.podbean.com/