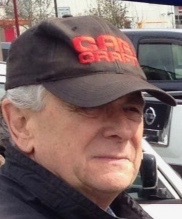 An old song of the church says, "On Christ the solid rock I stand all other ground is sinking sand."
That song is pointing to the parable that Jesus gave about the man building his house upon the rock or the sand. The house on the sand Phil when the storm came to the house of the rock did not.
This is not just an example of our Christian life; this is a picture of how life really works. 
Every one of us have our feet planted on something that we stand on. That something has been formed by who has taught us and shaped our thinking. If that thinking is missing the rock Christ Jesus, then we are certainly standing on shifting sand.
Our house is guaranteed to fall when the storm comes unless our feet are thinking in our faith are planted firmly on the life and testimony of Jesus Christ.
YOU CAN GIVE HERE=http://www.georgewatkinsministries.com/help-us.html
WEBSITE= http://www.georgewatkinsministries.com/home-page.html
FACEBOOK=https://www.facebook.com/FaithProducerstv/
Faith Producers address: PO Bx 1006 Mt Vernon, WA 98273
FAITHPRODUCERS INTERNATIONAL PODCAST
https://faithproducers.podbean.com/