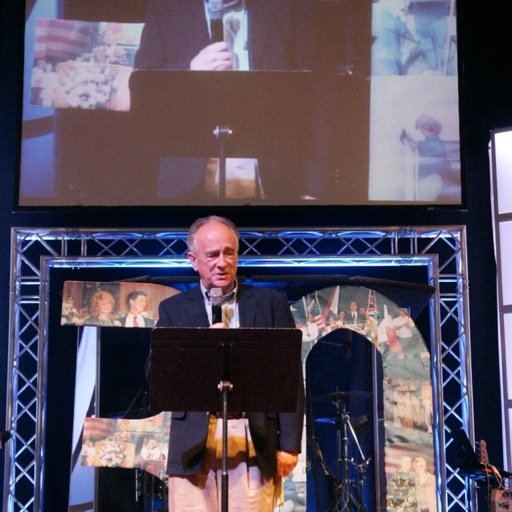 GOD SPREADS MERCY LIKE A FOUR-YEAR-OLD SPREADS PEANUT BUTTER
He gets it all over everything.
We sing songs in the church about the mercy of God being so wonderful.
And thank God that is so true. The mercy of God has dealt with our sin and buried it in the sea of God's forgetfulness, never to be remembered against us anymore.
If that is true, and it is, why then do we remember our sins so often? Where does that come from? If we believe that the word of God is accurate, then that must come from somewhere in the deep recesses of our souls.
So then we have men and women who have been totally set free and forgiven by the mercy of God. Yet most of their life, they suffer from the guilt of the past, and their progress is hindered.
Let's check our understanding of the meaning of mercy and the meaning of grace.
The mercy of God is that which deals with our sins of the past and has covered us with his forgiveness because of the blood of Christ. It is so powerful on God's side that he has chosen not to remember our sins against us anymore.
Consider the power of mercy that can eradicate the very existence of our sinful past. 
Now remember we are to have the mind of Christ, and in the mind of Christ, we have no past; we are new creatures with a new name and have been christened as righteous.
On the other hand, grace is the powerhouse of God's gift that enables us to go forward into our purpose with Victory and power. God's grace gives us faith in the time of weariness to go forward and hit the target for God.
The indwelling power of grace gives us the ability to stand in the midst of temptation and declare we are more than conquerors through Jesus Christ.
This is why we can confess what God confesses about us "old things have passed away behold all things have become new."
Remember, we didn't come to God by our faith; we came to him by his faith.
That's why the scriptures declare that "in him, we live and move and have our being."
So when your soul wants to remind you of your past sins, release the dynamo of grace to destroy its effect and bury it for the last time.
YOU CAN GIVE HERE=http://www.georgewatkinsministries.com/help-us.html
WEBSITE= http://www.georgewatkinsministries.com/home-page.html
FACEBOOK=https://www.facebook.com/FaithProducerstv/
Faith Producers address: PO Bx 1006 Mt Vernon, WA 98273
FAITHPRODUCERS INTERNATIONAL PODCAST
https://faithproducers.podbean.com/
INSTAGRAM DRGEORGEWATKINS
https://www.instagram.com/drgeorgewatkins/