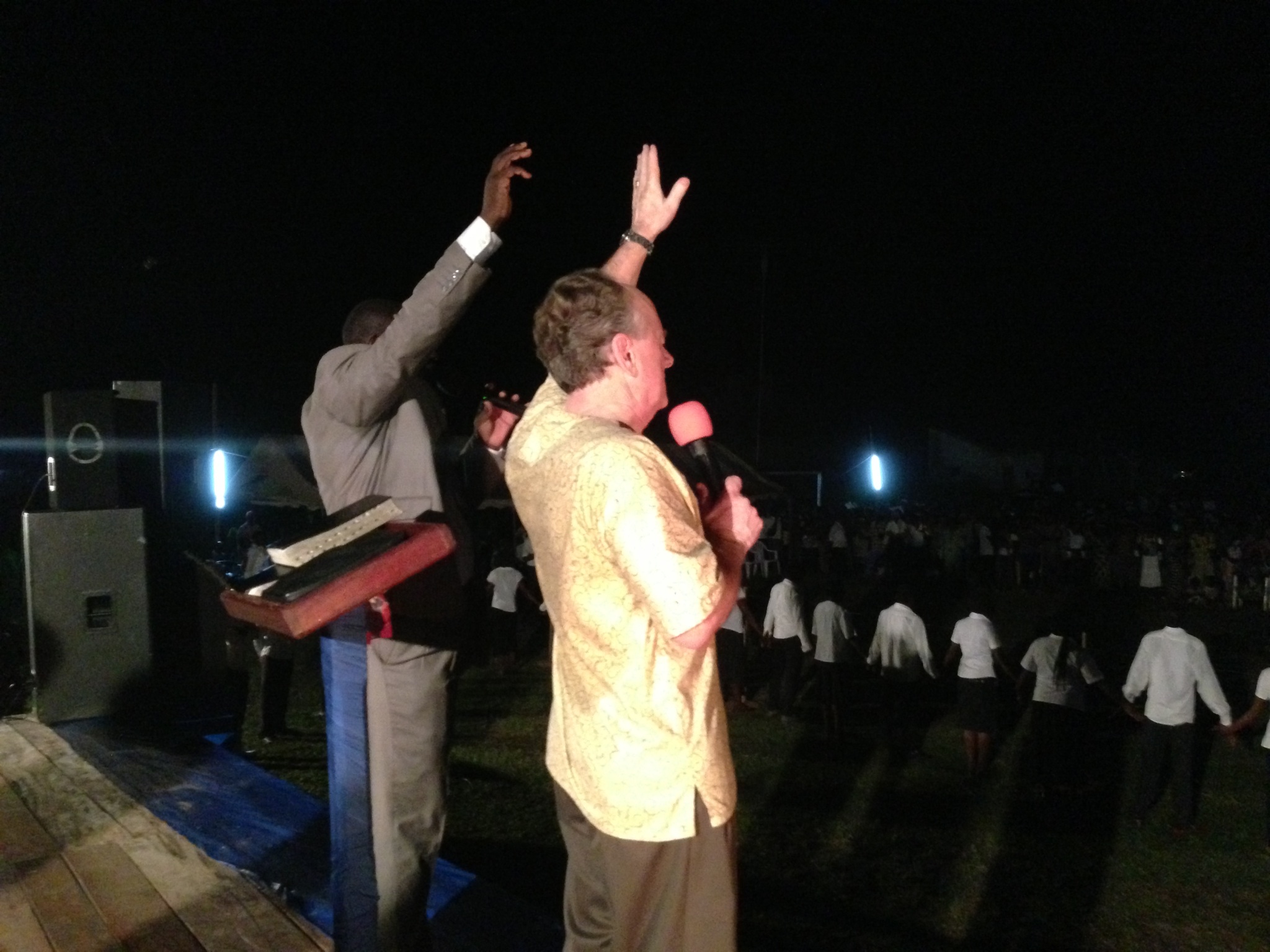 When I entered the room, I knew I was home; it was the sound of the congregation of God's people lifting their voices before their Father in glorious praise and worship. It wasn't the sound of a professional band playing from the stage or a group of singers singing the songs for the people. It was the sound that can only be replicated by saints that are returning to the Father his dew praise and worship.
It seems that this generation is a custom to getting their information and entertainment office small and large screens, so we stand in dark rooms reading words off of the screen wall most of the energy and sound is coming off of the stage in front of us.
I've noticed that the charismatic Pentecostal churches have gone back to A worship that is entertaining instead of involving the people as the main source of the sound of worship coming forth.
But they say if we don't do it this way, we won't attract this young generation to the church. Well, if you're in competition with the world, good luck with that. You'll be forever scratching around trying to find out how to entertain the world in the church building.
So what's the answer? How do we reverse the curve and get back on track with scripture worship?
Take a journey through the Scriptures and listen to the sounds of praise coming out of the Psalms, both loud voices and soft whispers, until the angels gather around to listen to God's redeemed sending praises back to you their father.
The sound is so unique it's already patent by heaven itself.
YOU CAN GIVE HERE=http://www.georgewatkinsministries.com/help-us.html
WEBSITE= http://www.georgewatkinsministries.com/home-page.html
FACEBOOK=https://www.facebook.com/FaithProducerstv/
Faith Producers address: PO Bx 1006 Mt Vernon, WA 98273
FAITHPRODUCERS INTERNATIONAL PODCAST
https://faithproducers.podbean.com/