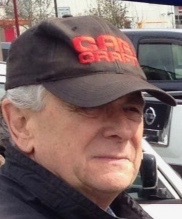 The Hot Gospel. It's so hot that it will melt the hardest heart. 
Today I found myself caught up in a whirlwind of information and began to feel the air leaking out of my soul. Everything I was hearing was terrible news and declaring that the world we know is going to collapse and fall apart.
It wasn't long before I got a hold of myself, and like Samson, I shook myself and remembered who God is and what his plans are for us as people of God. I also begin to remember the promises he made to our forefathers, those who established this nation that we live in. 
When I remembered who I was and came to myself, I remembered my father and his house and how many servants he had that were totally supplied because of his great abundance.
One of the things that the doomsday people want you to believe is that this is the most terrible time America has ever had. Unfortunately, this is a byproduct of our failing education system, and those who go through it become functional illiterates. 
In the church and the society around us, if you ask questions to the youth about our history, you would be hard-pressed to find someone who had a grip on what has gone on before.
We have come close to losing this nation several times, and God has intervened because of his promise and the design that he has for us in our future. 
We had had riots before much more severe than we experienced these last years. We had had floods, famines, and tornadoes long before they invented the global warming con game.
We have had a Civil War and two world wars. Plagues of all sorts have ravaged our nation from time to time, yet here we are still functioning and going forward.
The key ingredient to our success is the gospel of Jesus Christ which I referred today to as the Hot Gospel. We have had revival in this nation to a magnitude you and I have never seen. One of them was before the revolutionary war, the second great revival was just before the Civil War, and another great awakening was just before the second world war.
Today I'm referring to that as the Hot Gospel. When you turn up the burner, you can melt any heart, no matter how hard.
So be encouraged, dear friend; there's Victory in Jesus.
YOU CAN GIVE HERE=http://www.georgewatkinsministries.com/help-us.html
WEBSITE= http://www.georgewatkinsministries.com/home-page.html
FACEBOOK=https://www.facebook.com/FaithProducerstv/
Faith Producers address: PO Bx 1006 Mt Vernon, WA 98273
FAITH PRODUCES AN INTERNATIONAL PODCAST
https://faithproducers.podbean.com/