Episodes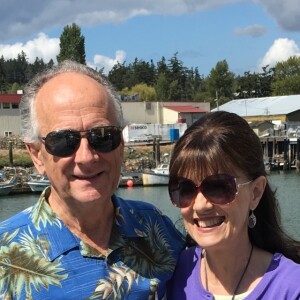 Saturday Nov 20, 2021
Saturday Nov 20, 2021
So you want to stay free and press forward into the purposes of God for your life?
OK I celebrate you and cheer you on encouraging you to do the will of God.
The will of God is for you and I to stay free and press forward to victory and to fulfill our purpose.
The second key that I would like to offer is the Holy Spirit's gift of a heavenly language called other tongues. It has been my experience and I believe scriptural evidence points to the fact that this will increase our strength and give us spiritual insight.
The apostle Paul said that he prayed in tongues more than those that he was addressing. This tells me that it's an important tool in my spiritual tool bag that I should use daily to not only maintain what grow in the Lord.
I encourage you in your journey to use your heavenly language regularly as a means of communicating to the Lord from your spirit man.
YOU CAN GIVE HERE=http://www.georgewatkinsministries.com/help-us.html
WEBSITE= http://www.georgewatkinsministries.com/home-page.html
FACEBOOK=https://www.facebook.com/FaithProducerstv/
Faith Producers address: PO Bx 1006 Mt Vernon, WA 98273
FAITHPRODUCERS INTERNATIONAL PODCAST
https://faithproducers.podbean.com/