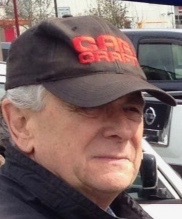 SOME THINGS TO THINK ABOUT
Is God into mind control, or does he know something about our journey in this life that we haven't learned yet? I would vote for the latter, knowing that our heavenly father certainly has a plan, and that plan for us is good. 
So what's all of this about telling us what to think about? Isn't that a heavy hand of control? Take a moment to consider the things that go through our minds in a single day, then let us match them up to the list that God gives us.
The apostle Paul in Philippians 4:8 gives us a list of eight subjects for consideration that we should train our minds to dwell on.
Remember now that "as a man thinks in his heart, so is he."
That gives me a heads-up concerning my future and what I think I will become. Oh, don't be silly now. I'm not going to turn into an ice cream cone if I think about ice cream. We're talking about the character of the Soul and strength of spirit. 
The things that we meditate on and put our minds toward shape every level of our personality. The person who has focused themselves on evil performs evil deeds. Likewise, those who focus on pure things become pure in their actions.
So in a great respect, we are architects of our future, aren't we?
Unfortunately, if we let our mind drifts through the society around us, we will be hard-pressed to find those eight things that Paul told us to meditate upon.
So do we remove ourselves from the society we live in a mountain cabin somewhere. ? No, Jesus already prayed that we wouldn't be taken out of the world, but we would impact the world with the gospel.
So I encourage you today to focus on these things that Paul teaches us in Philippians 4:8:
True-honest-just-pure-lovely-good report-virtue-praise
That will keep you busy for a while.
YOU CAN GIVE HERE=http://www.georgewatkinsministries.com/help-us.html
WEBSITE= http://www.georgewatkinsministries.com/home-page.html
FACEBOOK=https://www.facebook.com/FaithProducerstv/
Faith Producers address: PO Bx 1006 Mt Vernon, WA 98273
FAITHPRODUCERS INTERNATIONAL PODCAST
https://faithproducers.podbean.com/
INSTAGRAM DRGEORGEWATKINS
https://www.instagram.com/drgeorgewatkins/