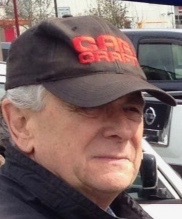 Years ago, when I was a team pastor in a great church in Southern California. I was the lead pastor for the evangelism team that went out to visit and witness those who came to visit our church. One day my secretary came to me and said Pastor, look at this address; we can't get there from here. 
Well, after I explained to her that those dear people got from their house to the church so surely, we could find their house. 
We got a good laugh out of that, but later I began to think about the seriousness of the statement; you can't get there from here.
Have you ever heard someone say; I can't get into that?
In other words, there's no doorway for me to go through so I can get into or understand the subject at hand.
Psalms 23 is one of those doorways that allows us to get into the world where God dwells. In this world, we can see and hear clearly and learn all about love in God's world and how God never stops loving us. 
Of all the questions I've been asked repeatedly, I suppose the most repeated one is; Pastor, how can I get into God?
Come along with me for a few moments as we journey through Psalm 23. You'll be amazed at how many doorways there are into the things God has prepared for you.
YOU CAN GIVE HERE=http://www.georgewatkinsministries.com/help-us.html
WEBSITE= http://www.georgewatkinsministries.com/home-page.html
FACEBOOK=https://www.facebook.com/FaithProducerstv/
Faith Producers address: PO Bx 1006 Mt Vernon, WA 98273
FAITH PRODUCES AN INTERNATIONAL PODCAST
https://faithproducers.podbean.com/