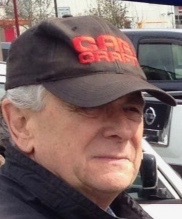 No more memory of sin. What! Can that even be possible? I thought I was just an old sinner saved by grace. Well, yes, that's true. I was a sinner, and God's grace has cleansed me and made me into a son of God.
So why do so many pulpits keep trying to drag me back into the memory and guilt of my past life? Why am I conscience of sin if the scripture says I am free from it?
Do you want to help me out here? Take a guess at it?
When I started preaching that you didn't have to send every day, it was a startling revelation to most of those who heard me, including myself. I was raised in an excellent Christian preacher's Home. Yet the culture I was raised in, I had to repent of my sins every night before going to bed. So that taught me that I was still an active sinner in jeopardy of going to hell every day. 
The common prayer for children at bedtime goes something like this:
Now I lay me down to sleep, Lord, I pray my soul to keep, and if I die before I wake, Lord, I pray my soul to take.
What does that make you think of when you hear that prayer. Here's a little kid that doesn't know if he's going to go to heaven, so every night, he's got to re-repent and check everything out to make sure he's still right with God.
It's no wonder the body of Christ is so nervous and fearful about their place in God's family.
It takes God's faith to believe what God says about you. The scriptures tell us that because of the cross and the resurrection of Jesus Christ, sin no longer has dominion over us. So, in conclusion: you don't have to sin every day.
Check your inheritance out; you may be shocked by who you are and what family you belong to.
YOU CAN GIVE HERE=http://www.georgewatkinsministries.com/help-us.html
WEBSITE= http://www.georgewatkinsministries.com/home-page.html
FACEBOOK=https://www.facebook.com/FaithProducerstv/
Faith Producers address: PO Bx 1006 Mt Vernon, WA 98273
FAITH PRODUCES AN INTERNATIONAL PODCAST
https://faithproducers.podbean.com/