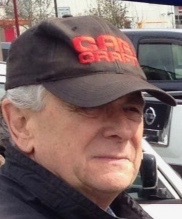 How much are you worth? Well, put it this way God found his most valuable treasure in all of heaven and repurchased you with it. That should tell us how much he values us and loves us.
They tell me that they don't value it if someone doesn't pay for something.
Didn't David say that he wouldn't give God something that didn't cost him something to offer?
Out of the rich treasures of God's glory comes our redemption in our future in eternal heaven.
But hold up a minute. We don't wait till we get to heaven to enjoy that treasure. 
The Scriptures tell us that he has given us all things to enjoy, and he would do it on this side of the veil. Don't let death be your savior, healer, and comfort. We don't have to die to receive the benefits of the cross and resurrection.
So rejoice today, my friends you have a key to the treasure house of heaven.
YOU CAN GIVE HERE=http://www.georgewatkinsministries.com/help-us.html
WEBSITE= http://www.georgewatkinsministries.com/home-page.html
FACEBOOK=https://www.facebook.com/FaithProducerstv/
Faith Producers address: PO Bx 1006 Mt Vernon, WA 98273
FAITHPRODUCERS INTERNATIONAL PODCAST
https://faithproducers.podbean.com/