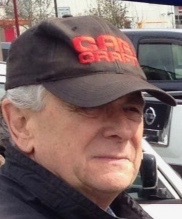 The power of focus. What a wonderful gift that God has given to us that we may succeed in our mission in life. Yet many miss the target because they feel to use the gift of focus.
The story is told of a seafaring man who found himself in the middle of the ocean after his boat had sunk. Somehow through a miracle, he swam all night until he was rescued. 
Those that rescued him were amazed that he could swim so long; they asked him how he did it. He told them that he saw a picture of his mother out ahead of him, bidding him continue, and he did. He had focused on one goal: if I could swim to my mother, I would be safe.
Take the illustration of Peter in the boat with the other disciples when Jesus invited him to come. As long as he was focused on Jesus, he was walking on water. 
However, when his focused changed to storm again, he sank beneath the waves.
No wonder the Scriptures tell us to keep our eyes on Jesus and meditate upon the word day and night.
Keep focused dear friends; we have a job to complete.
YOU CAN GIVE HERE=http://www.georgewatkinsministries.com/help-us.html
WEBSITE= http://www.georgewatkinsministries.com/home-page.html
FACEBOOK=https://www.facebook.com/FaithProducerstv/
Faith Producers address: PO Bx 1006 Mt Vernon, WA 98273
FAITH PRODUCES AN INTERNATIONAL PODCAST
https://faithproducers.podbean.com/